St. Mark's Sermons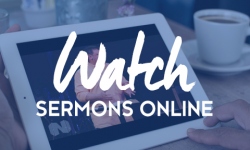 Click the "Watch Now" button to watch/hear a sermon.
---
Preacher: The Rev. Susanne Comer


FAQ's for video stream:

How do I access the virtual service? The best way to access the stream is by following the link posted on the homepage of our website: www.stmarksfortbend.org. That link will take you directly to our video feed. On Sundays, you can also find the live stream on our Facebook page at www.facebook.com/stmarksfortbend.


I don't have a Facebook account. Can I still participate? Yes! You do not have to have a Facebook account to view the video feed.


The link from the homepage isn't working. The link will go live 3-5 minutes before the start of each service. Try again as the service is about to begin.


I'm having trouble with the sound. You might need to unmute the video feed. In the lower right-hand corner of the video there should be a volume icon (tap or hover mouse to make it appear). Click there to unmute or adjust the volume. Also, check the volume on your device.


I'm not able to join the service live. Can I watch later? Yes! When completed the videos of the services remain on our Facebook page and YouTube Channel for anyone to view, any time.


How do I follow along with the service? Link to a digital bulletin (refreshed weekly) for you to use at home will remain on our homepage, or use your Book of Common Prayer (Holy Eucharist, Rite II starts on page 355). Feel free to leave a comment on the video feed to let us know you're praying with us!
---