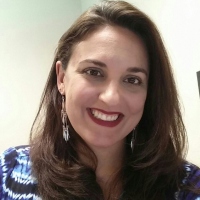 Meet the Executive Administrative Assistant
---
Kimberly Hart is a native Texan, born and raised in Houston, Texas. In September of 2002, Kimberly married her husband, Josh. They have three children Anthony, Alexis and Krystal. Kimberly received her Bachelor of Business Administration in 2009 minor in Accounting.

Kimberly has been with St. Mark's since 2010. Kimberly makes the Sunday bulletins, newsletters, social media, up to date church membership and provides the most updated information on the church calendar and website. If you have any questions about your membership, want to be put on the email list for the newsletter or to add something to the church calendar email Kimberly at office@stmarksfortbend.org and she will be happy to assist you.

Phone: 281-545-1661
Email: office@stmarksfortbend.org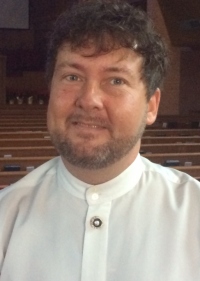 Meet the Organist & Music Director
---
Tom Thompson has over 35 years of teaching experience in piano, organ, vocal coaching, theory, composition and literature. Tom has also served in various places of worship. He received two Bachelor of Music degrees (Piano Performance and Theory & Composition) from Hardin-Simmons University in Abilene, Texas, as well as a Master of Music degree (Music Performance & Pedagogy) from the University of Houston.
As a performance artist, he concertizes extensively both solo and collaboratively throughout Texas and other venues across the United States, Europe, and Asia. As an adjudicator, Tom has worked in such prestigious venues as Carnegie Hall, the Kennedy Center, and many other distinguished venues across the nation and in Asia. His choirs have been featured across the state, as well as in Europe and the United Kingdom. He has been featured on many recordings, both solo and collaborative. Currently, Tom is the Director of Music & Worship for the Servants of Christ United Methodist Parish in Houston, Texas. He also continues to maintain an active private studio, as well as serving as vice president for the Pasadena Area Music Teachers' Association (an affiliate of the Texas Music Teachers' Association and the Music Teachers' National Association). In February of 2008, the Pasadena Philharmonic Society bestowed upon him the honor of "Musician of the Year" at their annual fundraiser gala ball.
Tom is an active composer, arranger, orchestrator, and transcriber of music. His first completely original cantata - No Greater Love - was premiered by the choir and orchestra of the First United Methodist Church of Pasadena, Texas, in May of 2010; his current church's choir and orchestra has premiered his Unto Us, A Service of Lessons and Carols, and Gloria - three Advent cantatas, in addition to The Passion - an Easter oratorio, which were composed in honor of and in gratitude for the Servants of Christ UMP. His most recent work Magnificat was premiered in December of 2015.

Phone: 281-545-1661
Email: tthompson@stmarksfortbend.org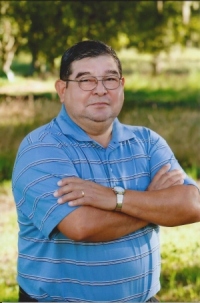 Meet the Sexton
---
Reuben Luna supports the mission of the church by providing for the cleanliness, maintenance, and safety of our church buildings and grounds. Rueben has been with St. Mark's since 2014.