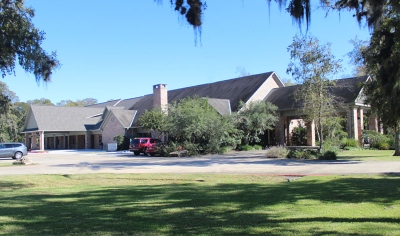 St. Mark's History
---
St. Mark's was founded as a mission of the Diocese of Texas in 1954. The first service was conducted by Rev. Landless Shannon in the Girl Scout Hut at Travis Park, and later the congregation met for services at the Czech-Moravian Church Educational Building. Land was purchased, plans drawn and church members built the first building for St. Mark's at 3801 Avenue N. The first service of Holy Communion was celebrated in the new building in August 1956, and the church was officially dedicated by Bishop John Hines in 1961.

With a leap of faith, a permanent sanctuary was built on the site and dedicated in 1978. Dedicated by Bishop J. Milton Richardson, the church featured four large chandeliers and side lighting units that were the creative expression of the men of the parish and a source of pride to all. In February, 1985 a group of communicants led by Rev. Robert Sellers and Senior Warden Leldon Beard marched before the entire Diocese of Texas gathered at Council in Houston to be welcomed as a new parish—a proud moment in history of St. Mark's.

The church on Avenue N served as a symbol of devotion to the Lord and a commitment to serving Him through the Episcopal Church in Rosenberg until June 2008, when the parish moved into new facilities at 7615 FM 762. Again the men of the parish pitched in to convert the building into the parish's home. The new building was donated from one of the founding members Dean and Jackie Leaman, that was consecrated on January 25, 2009 by Bishop Andy Doyle.