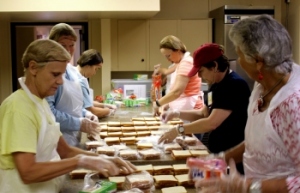 Social Outreach Minstry
---
St. Mark's has a Social Outreach Ministry that plans and spearheads a number of outreach projects each year. We believe that reaching out to our community and the world creates a better place to live for those less fortunate, while enhancing our experience of God. Jesus Christ teaches that through opportunities to give, we grow and benefit greatly as we serve others.

This ministry is looking for caring souls who want to make a tangible difference in the lives of others. Each team member needs to be motivated by compassion and inspired to plan and implement an outreach project that will better our community, our country, or our world. We heartily welcome new members and new ideas on how to best help those in need.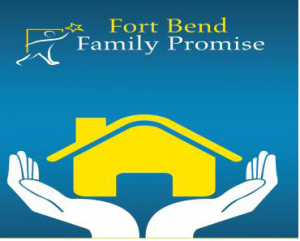 Fort Bend Family Promise
---
We provide four weeks of meals each year to families that Fort Bend Family Promise is helping to stabilize: one week of meals per quarter in 2021. (This is a national ministry that works to stabilize families that are homeless into stable homes. All these families are identified through the school system and have children). Can you cook a meal for a group or deliver it? Let Rev. Susie know at shebert@stmarksfortbend.org.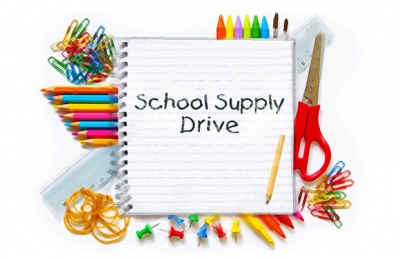 School Supply Drive
---
Every year we do a school supply drive for Lamar CISD. There will be a box in the Narthex for you to drop off the items at church. Click here for a list of items to purchase.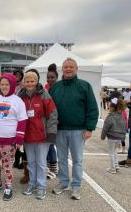 St. Mark's Saints for a Cure Walk Team
---
This is the tenth year that St. Mark's Episcopal Church has formed a team, Saints for a Cure, to participate in the Juvenile Diabetes Research Foundation Walk. Last year, despite a virtual only walk, our team was able to raise more than $3,500 thanks to the generous contributions of thirty-four families and individuals.

Unfortunately, due to the pandemic, the walk on November 6 will once again be virtual only. However, that does not diminish the drive and commitment to create a world without type one diabetes. So far this year St. Mark's Saints for a Cure has raised $3,200. So despite the fact that we won't have "boots on the ground" for a walk, we continue to strive to support the Type One community. Please consider supporting our team by making a donation. This link will allow you to make a donation. Please contact Chris Abbott with any questions.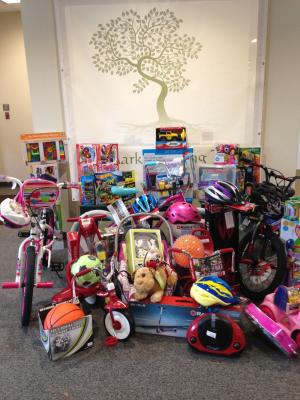 St. Mark's Church & School Combined "Giving Tree"
---
Beginning the first Sunday after Thanksgiving, you will see our two Giving Trees set up in Parish Hall near the school office. All of the children have been referred through the Texas Department of Family and Protective Services as children in need. For most of these children, the gifts from the Rainbow Room Christmas Giving Tree Project are the only ones they receive all year.

Please pick a child from either tree and put your name on the list next to the child's name. Green tags are for boys, red tags are for girls, and white tags are for children already adopted. The maximum spent on any one child is to be less than $150.00. Unwrapped gifts with bows, or in a gift bag, labeled with the child's name and agency ID number, need to be in Parish Hall by Sunday, December 8th or by 9:00 a.m. Monday, December 9th for delivery to the Rainbow Room. If you will not be here on Sunday or Monday, gifts may be dropped off earlier.

For more information, please contact Jerri Carington at the school office (281) 545-1296. If you want to help but aren't able to shop, let us know. Thank you for sharing your blessings with those in need this Christmas!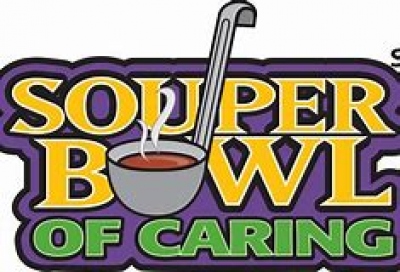 Souper Bowl of Caring
---
Every year the youth of St. Mark's collects canned food items for the Souper Bowl of Caring. The Souper Bowl of Caring was established in 1990 as a way to help fight hunger in the United States. Please bring canned and dried foods to church on Super Bowl Sunday to help the youth in their goal to help feed the needy. This is such a simple and easy way to support those less fortunate than us. Grab a can or two from your cupboard and support this worthy cause. Cash and checks made out to St. Mark's, but designated for the Souper Bowl of Caring will also we accepted.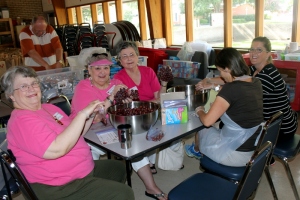 Lunches of Love (LOL) Outreach - (June - August)
---
Lunches of Love
It is summertime for the children (yea!) and participation in the LOL program is our outreach opportunity at this time. LOL was founded several years ago and operates out of the 1st United Methodist Church in Rosenberg. The program makes sure that no child in the Lamar elementary schools is without food during summer vacation. This year that vacation extends from June 11th - August 24th. How can I get involved?

1. Please donate jars of creamy peanut butter and jams for the sandwiches. Donate 100% fruit juice. Donate boxes of cereal & crackers. Place these nutritious items in the red LOL tubs in St. Mark's fellowship hall.

2. Sign up to donate your time for actually building these lunches at the First United Methodist Church in Rosenberg on Wednesday, July 18th from 9am – 11am. Sign-up sheet will be in the fellowship hall. We need approximately 10 volunteers that day.

3) Make a monetary donation to LOL. Mail your checks to Lunches of Love, P.O. Box 1161 in Rosenberg, TX 77471.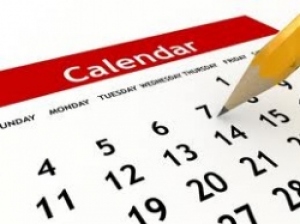 Donate Calendars
---
Please donate some of the many calendars that appear in your mailboxes these days. They will be given to folks living in retirement homes to assist them with their schedules and to beautify their rooms. Place them in the box provided in the church narthex.