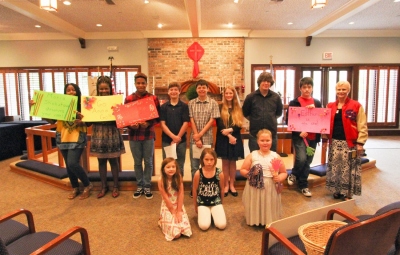 Youth Ministry
---
St. Mark's has an active and growing youth group. This great group is involved in church activities, fellowship and community outreach. In worship they serve as acolytes, readers, and they also help provide great music during the services. In the community they hold food drives for Helping Hands, Blessing Bags for the homeless, and they volunteer to help with different organizations such as The Beacon and CUSE. The youth of St. Mark's grow together through Christian Formation, fellowship, bible study, and helping others.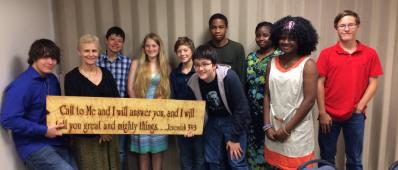 Christian Formation Grades 6-12
---
Christian Formation classes for youth in grades 6-12 will resume on Sunday, January 9, 2022 at 9:15 AM meeting outside the parish hall. Meeting outside will help satisfy the concerns of students, parents, teachers and assistants.
The curriculum for the class will continue to be Real and Relevant. This program is lectionary based and makes use of movie clips to foster discussion. Real and Relevant not only provides basic scripture readings, but applications and skills that the students can apply to their daily lives. This curriculum is designed to stimulate thought and motivates the class to truly think about the lessons and the guidance given in scripture. Topics covered this fall will include dealing with anger, cliques, fear, leadership, authority, persecution of Christians and giving. Special thanks are extended to Isobel Gotschall, Frank D'Antuono and Charlie Yates for their assistance to satisfy Safeguarding God's Children. If you have any questions about this class, please contact Chris Abbott. A schedule of the classes for the year ahead is available here. Parents are welcome to attend. The door is always open to everyone.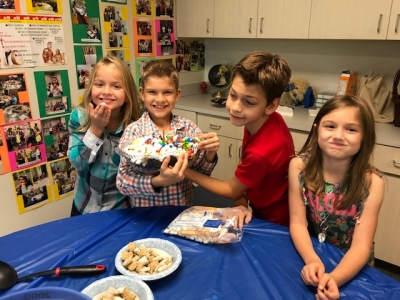 Kids' Kingdom
(Grades 1-5)
---
Kids' Kingdom Christian Formation is for youth in grades 1-5. Lessons will be available starting on Sunday, January 9, 2022 on YouTube.
Our study this spring will start with a study of Epiphany, John the Baptist and St. Paul. The goal each week is to provide the students with the scripture and a lesson that has application to their daily lives. The accompanying activities are designed to be interesting, stimulating and something that will help the children remember and internalize the Bible story. Activities this spring will include making sachet packets to remind us of the gifts brought to baby Jesus, paper plate angels, honey bugs to focus on John the Baptist, a footstep path similar to that of St. Paul, finger puppets, paper mosaic of St. Paul's ships and an alleluia banner before Ash Wednesday. Families that have signed up will receive supply bags with the necessary materials to complete the activities. Please contact Chris Abbott with any questions about the Kids' Kingdom program.
A calendar for classes is available here.