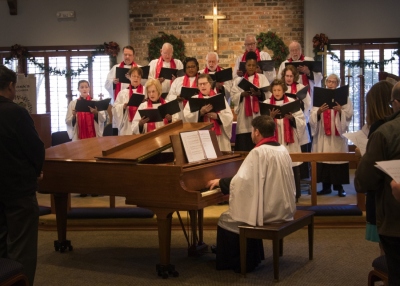 St. Mark's Choir & Handbells
---
Make a joyful noise unto the Lord, all ye lands. Serve the Lord with gladness: come before his presence with singing.
Psalm 100:1-2

Sing unto him, sing psalms unto him, talk ye of all his wondrous works. Sing unto the Lord, all the earth; shew forth from day to day his salvation.
I Chronicles 16:9, 23

O sing unto the Lord a new song: sing unto the Lord, all the earth.
Psalm 96:1

Sing unto the Lord; for he hath done excellent things: this is known in all the earth.
Isaiah 12:5

Sing praises to God, sing praises: sing praises unto our King, sing praises.
Psalm 47:6

Sing and rejoice, O daughter of Zion: for lo, I come, and I will dwell in the midst of thee, saith the Lord.
Zechariah 2:10

O sing unto the Lord a new song; for he hath done marvelous things. Make a joyful noise unto the Lord, all the earth: make a loud noise, and rejoice, and sing praise.
Psalm 98:1a, 4

The Holy Scriptures command us to sing to God with joy. The choir of St. Mark's joyfully leads in worship each Sunday, at the 10:30 a.m. service of worship. From the beginning of Christianity, music has been an integral part of worship. The Episcopal Church enjoys a long, rich tradition of choral music inspired by and created for worship. Here at St. Mark's, singing is central to our worship.

The St. Mark's choir is made up of individuals from all walks of life: men, women, young, old, singles, and couples. We seek out those who have hearts for God and love to serve others through the beauty of music. In addition to providing musical leadership at the 10:30 a.m. service of worship, the choir prepares special music for the festive and reflective seasons of the Church Year. This special music includes hymns, carols, anthems, and major works with instrumental accompaniment.

The St. Mark's choir offers opportunities for Christian fellowship throughout the year. The choir members take care of each other and seek to help and support each other during times of joy and crisis. If you would like more information or would like to join the choir, please contact Tom Thompson, the choir director, by phone (281-545-1661) or via email tthompson@stmarksfortbend.org.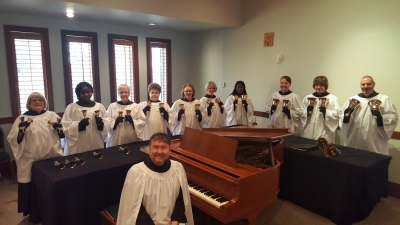 Hand Bell Choir Rehearsal
---
We have acquired a three-octave set of Malmark handbells. We have handbell choir rehearsals on Sundays, at 11:00am. This is a wonderful opportunity to being a new ministry that will truly enhance our worship experiences. Anyone who is interested may contact me by email tthompson@stmarksfortbend.org or via phone 281-545-1661.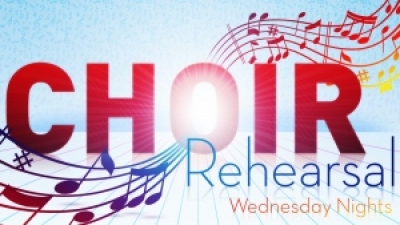 Choir Rehearsal
---
If you love to sing and enjoy having a great time with friends, the St. Mark's Choir is for you! We have rehearsals on Sundays at 8:30am at St. Mark's and Wednesdays at 3:00pm at Century Fine Arts in Sugar Land. There is absolutely no experience required, and you don't even need to know how to read music. Please join us as we prepare for leading in worship each week, as well as for special musical offerings throughout the year. For more information, please contact Tom by phone 281-545-1661 or via email tthompson@stmarksfortbend.org. We look forward to sharing this wonderful opportunity with you!