St Mark's Episcopal Church
Announcements
---
Click here to view this month's Sunday readings & schedule.
There is a schedule available on the bulletin board in the parish hall every Sunday.

St. Mark's Search Committee and Rector Rev. Susie Comer
The St. Mark's Search Committee has been delighted to welcome the Rev. Susie Comer. The Search Committee, pictured below, including Brad Knecht, Dorothy Dawlearn, Kathy Barzilla, Bettye Newberry, Barbara Scheibner, Ruthie Hurta, Chris Abbott and Charlie Phillips worked as a team to visit and interview candidates for the rector position at St. Mark's. The Rev. Susie Comer began her ministry at St. Mark's in October.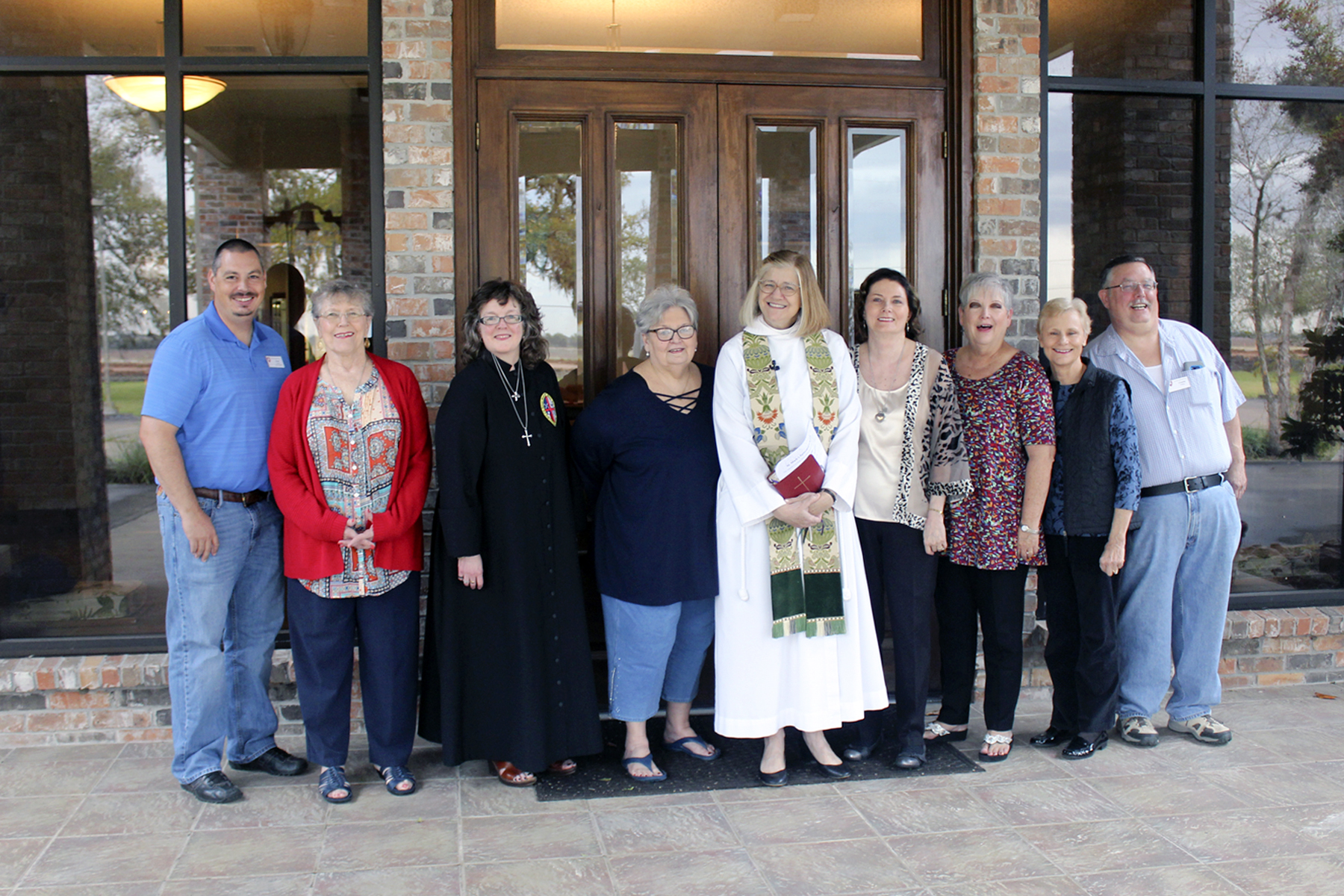 Congratulations!
Joy Ani, a member of St. Mark's and a senior at Fulshear High School, has been selected by the Diocese of Texas as the youth delegate representative for the Southwest Convocation for the Diocesan Council in the Woodlands in February. Congratulations to Joy!

Pledges for 2019: Responding to God's Call
The Vestry is currently working on the budget for FY2019 for ministries, staff, building and grounds maintenance, and administrative expenses. The season of offering our financial pledges to God continues. If you were away for Commitment Sunday, this Sunday please place your pledge card in the collection plate during the offering. Pledge cards can also be mailed to the church office to the attention of Rock Moen, Treasurer. Pick up a pledge card at church or print a form.