Welcome
Join us this Sunday!
Regular Sunday Schedule
10:00 am - Holy Eucharist Rite II (In-Person Inside)
10:00 am - Online Facebook Live
If you are visiting with us online, please click here to fill out a form so that we can get to know you better and connect you with our parish family.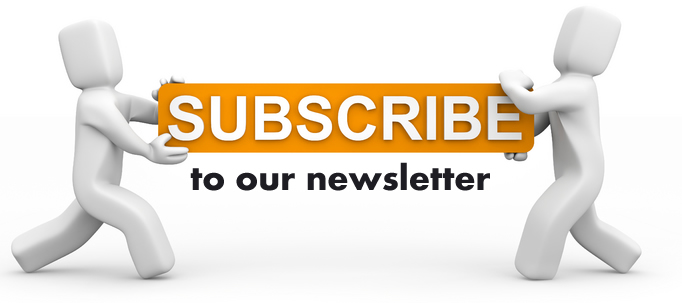 Are You Ready for the Church Family Picture?
Believe it or not Pentecost is right around the corner on Sunday, June 5! We will again wear our red shirts for our annual St. Mark's family photo. Don't have a St. Mark's red t-shirt? We can fix that! We have a good number of t-shirts at the church,. Check in the card room and pick the ones you need! We will also have a potluck lunch after the 10am service.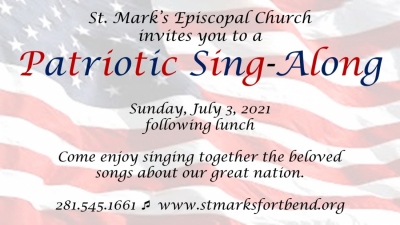 4th of July Celebration
Hot dogs, cold watermelon and Patriotic Songs, are all part of our 4th of July celebration at church, following our 10 a.m. service. We are planning a fun celebration for all ages. Our festive lunch will be the very best hot dogs, with great toppings and sides, followed by ice cold watermelon! Tom Thompson will lead us all in a sing-a-long of all our old and new favorites.
The Magic of Broadway
Join us for an evening of fun and fellowship as we celebrate
the Magic of Broadway!
September 24, 2022 - $30 a Ticket
Reception at 5:00 p.m.
Dinner at 5:30 p.m.
The Magic of Broadway at 6:30 p.m.
Dancing with the Lone Star Big Band at 7:30 p.m.
Pursenalities Project
The St. Mark's Daughters of the King has established a service project for 2022 titled Pursenalities. Following the suggestions and guidelines from the DOK service project department of the Diocese of Texas, we are collecting used purses and aim to fill them with things you would usually find in a purse such as wallets, makeup bags, keyrings and also travel size toiletries such as lotion, Kleenex packs, toothbrushes and toothpaste. The purses and wallets and other items may be previously used, but still be in good shape. The purses and the items will then be donated to the Women's Shelter in Richmond. A bin for your donations will be in the narthex. Please consider supporting this project as the St. Mark's DOK aim to fill the hearts of our neighbors with joy. The collection will continue through the end of June.